yet. I survived the maths A-Level, but the day isn't over yet.
I don't wanna lose any words to the test, I already did and I don't want to get depressed. Again.
Anyway, wanted to show some pitchas:
that's what I would call a unorganized working space-or a bed:



from another point of view-there is still some place left to sleep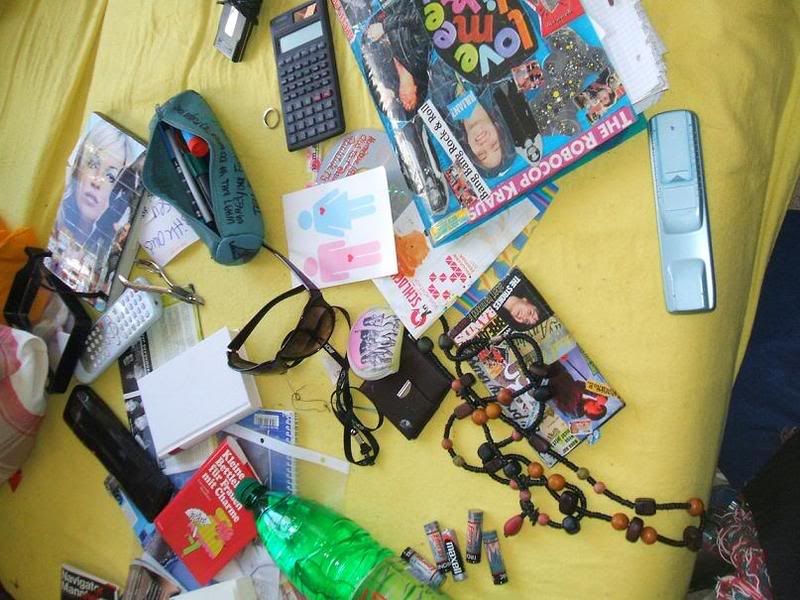 Due to the calculator, which I didn't place there by purpose, you can see that I am a very mathematic person.
Well, anyway, half of my Cds- the copied ones, not the originals- I actually have made some really nice covers for some of them. I'll shoot some pics of them tomorrow.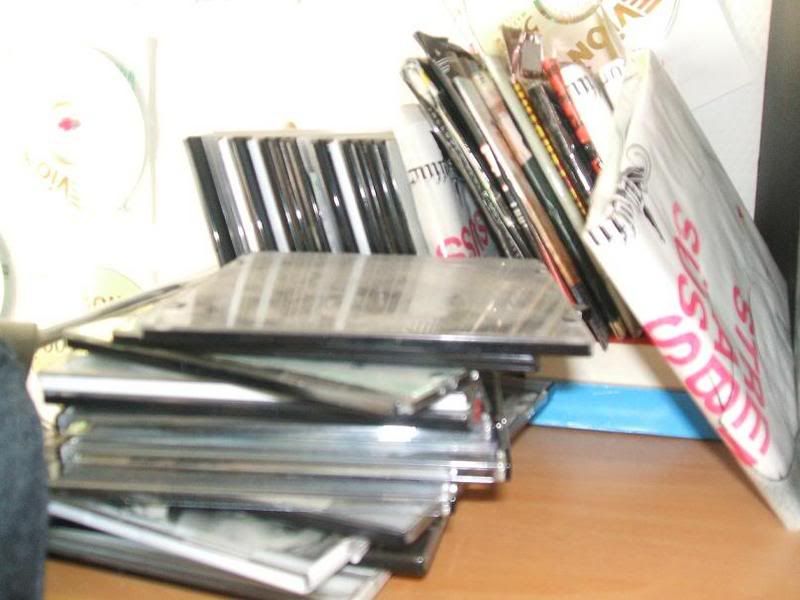 I'll go to bed, because I have a headache, caused by alcohol this afternoon.
cheerio.