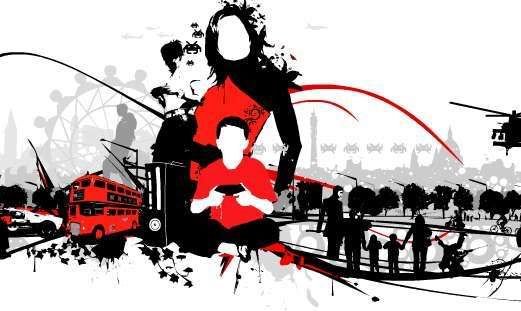 yeah, I know, I've been a really bad blogger lately, but I really couldn't do any thing about it.
Now I'm back with a lot of mp3s to 'give away' and the knowing that they are supposedly pretty 'old' now. But I had a damn good reason not to post them earlier on, so I'll just do it now, hoping that some of you are as late as I am and don't mind though.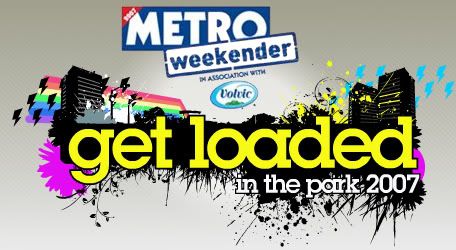 Anyway, what else have I been up to?
I'm now back in good old Germany, after having spent the last three months in Swanage, isolated and internet-free. I went to London's Get Load In The Park going insane over Dirty Pretty Things, Digitalism, The Go! Team and many more. I also went to London's TDK Cross Central with Goose and White Rose Movement to name a few. Now, more or less happily at home and with almost nothing to before my university starts(except looking for an appartement), I can make amends for the current death of my blog.
So, because I'm willing and also have time to upload today, this post contents my latest favourite way of posts: a mix.
The topic of today: Songs or bands I absolutely loved during summer, but couldn't post about due to lack of internet and now I'm late, the songs are everywhere, but I just couldn't care less.
So.
Yeah for long senseless topic names.
here we go.

MP3: Dead Disco - You're Out(Frankmusik Rmx)
MP3: Ali Love - Late Night Sessions
MP3: To My Boy - Eliminate
MP3: Frankmusik - Made Her Smile
MP3: Riot In Belgium - La Musique
MP3: Shy Child - Generation Y (We Got It
MP3: The Rumble Strips - Clouds
MP3: The Go! Team - The Wrath Of Marcie
MP3: Scouting For Girls - It's Not About You

get all the music either at Amazon, iTunes or Juno.

and, because I somehow feel like it:

MP3: The Automatic - Monster
MP3: Yelle - Jogging

some explanations for my choices:
Dead Disco are a three pieced female heading straight forward with their indie electric music, reminding me a bit of NYPC and The Like, only with even more style. Ali Love's all over the radio in GB - therefore stuck in my ear-,and had a collaboration with the Chemical Brother's. His debut Love Music is due in early 2008 the album and his song my guilty pleasure for today.
Synth electro duo To My Boy couldn't be ignored any longer after having 'discovered' them couple of weeks earlier. I only got into Frankmusik after hearing the remix of Dead Disco's You're Out and couldn't help myself in posting his new rave electro inspired music. Check out his EP on puregroove. Riot In Belgium did several remix such as for Yelle (whose song I posted for simple fun reasons) or for Surkin. Hop to the australian electro duo's myspace for further information or tourdates. Generation Y from indie new rave duo Shy Child is taken from their album Noise Won't Stop, which you should pursue here, adding that is a really niice dancy record. Also have a listen to their new single Summer here. The Rumble Strips are mostly known for their popular tune Girls and boys in love which was released on the third of September and can be bought directly from their site. Besides, we all need some indie rock after all these electro beats. Oh, well The Go! Team have aswell a new album, if someone hasn't noticed already...It's not bad actually, but actually not the reason to put a song here. Mostly because I've seen them and was fairly impressed, after having ignored them for, well, ever. Get Proof of Youth on amazon. Everybody who has to listen to Radio One in the UK(during work for example....), knows She's So Lovely from Scouting For Girls. Cool song though, but I prefer It's not about you. Boths songs are included on the self-titled album which should be due in a few days and you can prelisten to it on NME.com. Oh yeah, and The Automatic, same story as Yelle and The Go! Team. Saw the band, couldn't resist, love the song.
uhhhh
I'm off.
Have a nice weekend.