Only one more week, till my university starts and I pretty much enjoy my last free time, even though I don't think much will change then, due to my lack of enthusiasm concerning, well, ALL scholar matters. Right now I'm sitting at home, smoking one fag after another, trying to ignore the background noise of what's supposed to be the 'phenomenal' sophomore production of Ocean's Eleven, which is clearly overrated.
Anyway, there are more pleasant things to watch these days, such as the new Hives video for Tick Tick Boom, which has been around for a couple of days, but as usual, I'm taking it in a little later. Normally I don't take much stock in posting any kinds of videos and I'm very much sure that in my blogging 'history' I only did so once. I think it was one of Goose videos...
But today is an exception, besides I'm tremendously bored and if somebody's reading this, being bored as hell,too, here's a 3.32 minute long escape from boredom:




and, because The Indie Dancefloor still IS a music blog, I'm posting one of my favourite tracks of their 1997 debut album Barely Legal.

MP3: The Hives - Automatic Schmuck

-and also don't forget to preorder the new The Black & White Album here, which is due in only a few days!!!!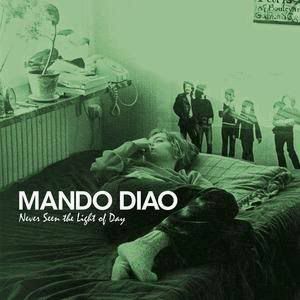 So, whilst I'm on this video posting trip, handsome Swedish Garage rock band Mando Diao have a new video for their new single If I Don't Live Today, Then I Might Be Here Tomorrow. Cartoonesque. I like it.


Aaaaaaand, who would've thought so, they have a new record coming up, being released in Germany on Oct, 26th, which is quite impressing, remembering last year's release Ode To Ochrasy. The album's called Never Seen The Light Of Day and can be preordered here.
So, for a little taste of what will expect you, check out the single:

MP3: Mando Diao - If I Don't Live Today, Then I Might Be Here Tomorrow

and from 2006's Ode To Ochrasy:

MP3: Mando Diao - Song For Aberdeen

That is all there is.
Good Night!