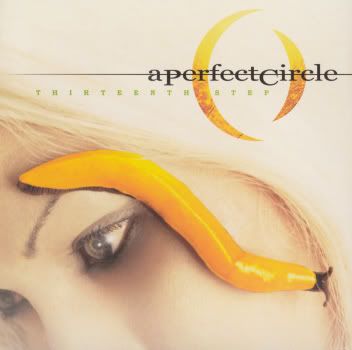 whilst I'm waiting for my laundry to finally dry and ignoring the fact that I should be packing for my move on Saturday, I remembered something, not very significant in a New-album-out-and-you-should-buy-way, but important for me in a I-loved-this-album-once-and-you-should-too-way. A Perfect Circle's second record The Thirtheenth Step was released about three years ago in September, if I remember it right, and in my opinion one of the best prog/alternative albums out today. And yes, A Perfect Circle is just so so so much better than Tool.
So, in Honour of this great record:

MP3: A Perfect Circle - Pet
MP3: A Perfect Circle - Blue

and from Mer de Noms, which is probably just as awesome:

MP3: A Perfect Circle - Judith (YSI)
get them @ amazon, if you haven't already.