I feel guilty for not having posted during the last week. It's been only six days, but still, I feel so guilty, that this is going to be a ridiculously long post.
Alright, let's start with mail I've been getting, because I actually did promise to do a part 2 post...sometime. Well, this time is now, so let's get going.


Starting off with 4 or 5 Magicians, whose single Forever On The Edge is out now, released via Alcopop Records sister label to Big Scary Monsters (whose blog btw you can find under my links). Because I'm a little late on them, there a huge possibility you might already have heard the track below, but then you can go ahead and actually buy the single. Anyway, check out their myspace for more information, more songs and the way to purchase the band's single!

MP3: 4 Or 5 Magicians - Forever On The Edge (Tom Waits Version)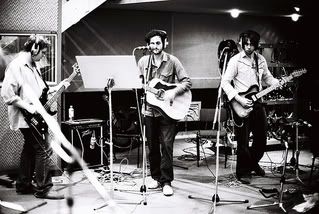 Ok, next on my list are Friends Of The Stars, a folk band from Birmingham. They've recently released their debut record called Lighting And Electrical. I'd put them between Stars, an If She Wants Me-kinda Belle & Sebastian and The Go-Betweens, as the band told they've often been compared to. Not a bad selection, innit? The songs are soft, a bit melancholic, actually perfect for the winter time. To buy the record, click here and for more information, click here.

MP3: Friends Of The Stars - The (Out Of) Jail Fire
MP3: Friends Of The Stars - Dragonfly




Next, we got a really cool 'mash up re-edit thingy' to quote the guy who sent me this- I think it fits perfectly. You can check out the myspace of these two Australian guys right here and listen to more mixes, re-edits and so on, which you definetely should.
And, right, this:

MP3: Justice vs Pharoahe Monch - Genesis Says (KABLAM! edit)



So, next up are Warrington's Rock/Alternative Exile Parade, whose manager sent me a track of the forthcoming debut album, which will be due in early 2008. The band will also be touring in 2008, so have a look @ their myspace profile for further information, album release dates and touring dates.

MP3: Exile Parade - Fire Walk With Me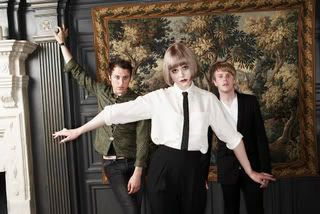 Then we got The Violets, who released their debut album The Lost Pages last Monday via Angular Records. The Violets consist of four musicians from London, doing some kind of crazy indie punk garage rock. The management of the band has sent some very nice b-sides, the former produced by Jack Barnett from These New Puritans, so it's worth a listen.
For more album information, check out the label or their myspace and to order The Lost Pages, click right here.

MP3: The Violets - Emerald
MP3: The Violets - In This Way

and if you don't remember These New Puritans(which you should, otherwise it'd be a shame):

MP3: These New Puritans - Chamber



On and on we go, now with Plugs and newest release of That Number EP. The most amazing thing about this EP is probably the remix from French DJ, producer Yuksek, you know, the one who does The Teenagers, Shitdisco, Teenage Bad Girl and a whole lot of other fanatstic bands turning their songs into fantastic remixes. And now british indie pop Plugs. Great, innit?
The EP is released via the People In The Sky label, so please have a look either at their myspace or Plugs' for further purchasing information.
Otherwise:

MP3: Plugs - That Number
MP3: Plugs - That Number (Yuksek Remix)
MP3: Plugs - Transatlantic Air Miles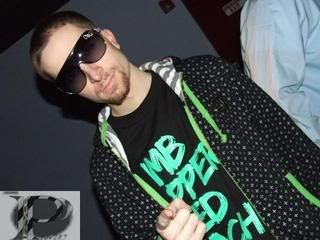 DJ Doc Rok aswell sent me his own 'Dirty South Hip Hop House Megamix', as he himself calls it. It is, well, some house, some hip hop, all in all, very good. Check out his myspace for further songs, remixes etc or just have a look at some of the shows he's done music for.
Or have a look @ this video:

or simply this:

MP3: DJ Doc Rok - Down South House Mega Mix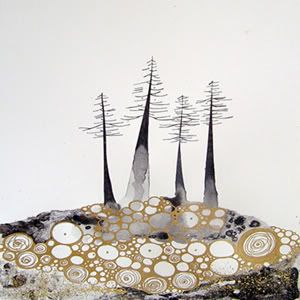 Alright, travelling from the US to Gothenburg, Sweden, where Pet Politics is residing. Actually called Magnus Larsson, Pet Politics's got a new 7" out via the label The Great Supplement. Stylictically, I'd put Pet Politics to the range of Someone Still Loves You Boris Yeltsin, which sounds just fine to me. So, if you like one man bands from Sweden, from Moneybrother to Jens Lekman and so on, you should consider buying the EP, clicking right here.

MP3: Pet Politics - Taken Away By Aliens




Alright, Simian Mobile Disco released Hustler last week and if there wouldn't have been an oddity that prevented me from accessing the university's internet over the past week, I would've jumped on it right away. Anyway, why should you buy Hustler, if you probably already got the original version(on Attack Decay Sustain Release, which you've hopefully bought legally) and maybe one remix?
Beeeeeecause, first of all, there are several versions of the single, we got the CD single, whioch features a fantastic unreleased SMD b-side called Party Goes On. I could post that one, but then one of the main reasons to buy the single would be gone. So I don't.
Then we got some 12" versions, all of them featuring some good remixes of Hustler, most of all the popular Armand Van Helden remix.
So, if you haven't already, get the single, because you should atleast own one of SMD's 7'' or 12'', right?
Get it @ Wichita, Juno or Amazon.

so, this one is from the Hustler single:
MP3: Simian Mobile Disco - Hustler (Armand Van Helden Remix)

and the other two are just pretty awesome:
MP3: Simian Mobile Disco - Hustler (Jesse Rose Remix)
MP3: Simian Mobile Disco - I Got This Down (Night Facilities remix)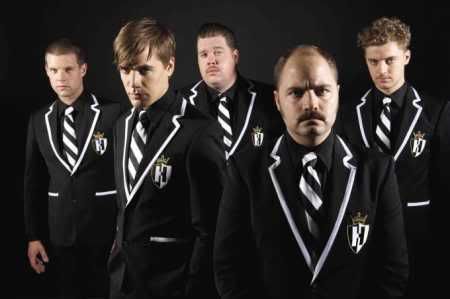 So, are you tired yet?
I hope not, because I'm not finished yet. As some of you may have noticed - I'm quite sure I mentioned it like a hundred times - two days the ago The Hives played an incredible show in Wiesbaden and yeah, I was there, I was sweating, I was dancing my ass off and I would love to show some pictures, but unfortunately I forgot to take some of The Hives and only took some of the support band, Quit Your Dayjob, who were quite fun. Too bad, my photographic skills concerning concerts are practically non-existing, so the pictures are crap. I'm still gonna post some at the end of the post, but now:
T.H.E. H.I.V.E.S!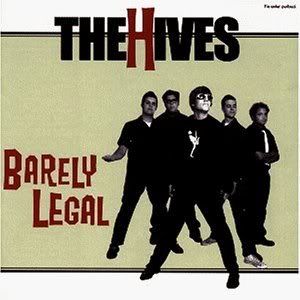 In honour of the amazing concert, I'll post some Hives songs, chronologically of course.
Let's start with their 1997 debut Barely Legal. As some of The Hives records, Barely Legal was released via Burning Hearts. Even though the album got its well-deserved recognition a few years after its release, in my opinion it represents the true heart of The Hives, being raw, rough and some songs are in bad quality, which makes it even better.

MP3: The Hives - Whats That Spell?... Go To Hell!
MP3: The Hives - King Of Asskissing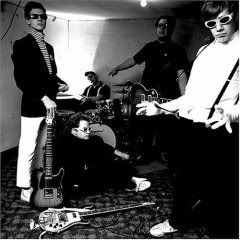 and then there was a very, very niiice A.K.A. Idiot EP in 1998 featuring some fantastic b-sides, such as:

MP3: The Hives - Fever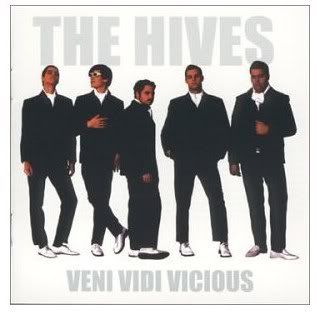 Alright, next up is Veni Vidi Vicious, released in 2000. This record now features more 'audience friendly' tracks like Hate To Say I Told You So, Supply And Demand or The AC/DC cover Back In Black, making it 'easier' for the average music listener to get into the record without losing the typical Hives touch. Not that I'd say, hat The Hives have gone mainstream. Not yet anyway.
As already mentioned, classics are HTSITYS, Supply And Demand and State Control.

MP3: The Hives - Declare Guerre Nucleaire
MP3: The Hives - A Get Together To Tear It Apart
MP3: The Hives - Hate To Say I Told You So




and from the Hate To Say I Told You So EP, released in 2002:
MP3: The Hives - Uptempo Venomous Poison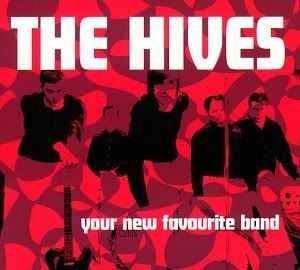 Well, I could now talk about 2002's Your New Favourite Band, but as far as I'm concerned, this is only a compilation of the two former records and some EPs to get access to the American music market, now that there are The Strokes, The Vines and The White Stripes, seems like a perfect timing to get the US to notice Swedens best export.
Nevertheless, it's a good record with a lot of good stuff.
Like:
MP3: The Hives - Mad Man



Alright, next is probably the best record in the whole Hives history. I assume therefore it's also the most popular and best sold one, but that's not the point now. Released in 2004, Tyrannosauros Hives is loud, agressive, but also melodic and diversified. We got 'typical' songs like Two-Timing Touch and Broken Bones or Abra Cadaver, but then we got some which are different: Diabolic Scheme and Little More For Little You. All in all, it's a truly good, through and through Hives record!

MP3: The Hives - B Is For Brutus
MP3: The Hives - See Through Head

and what is left? I wanna go through the live CD/DVD, but if you're a huge Hives Fan, you'd already have that. In addition, I don't care much for Live DVDs. So let's go on with:


Now, we got the newest, most discussed and the one with the most presumptuous title ever: The Black And White Album. Now it get difficult, the opinions on this record are divided: those who like the progress in the work and those who prefer the 'old version'of The Hives. I'm one of the first ones, I like The Black And White Album, I like that it's different, I like that some of the songs don't sound right at the first listens and that Pelle can't sing properly yet. That's all part of The Hives, in my opinion at least. I don't care, if anyone who reads thios and despises the new one, that's your opinion, but I think progress is substantial in a band's life, even though it sometimes doesn't quite turn out like expected.
Nevermind.
From The Black And White Album:

MP3: The Hives - It Won't Be Long
MP3: The Hives - Bigger Hole To Fill

the last one is my personall favourite of TBAWA, just so you know.
get The Hives records @ amazon.


uuuhhhhhh, now we're at the end of this post. As promised, it's ridiculously long to make amends for my guilty concience and this post took me like forever.
Maybe I'll try to do a mix this Tuesday, keeping up my Tuesday is a mix night anthem,
or maybe not.
Anyways, have a nice rest of Sunday evening!
I'm tired.
I'm off to bed.
g'nite.

- oh wait, crappy photos from my crappy camera of the not crappy Quit Your Dayjob: