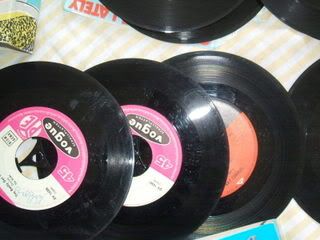 yeah, at least one thing, not music related, but future-concerning. Well, that may be a little exaggerated, but my math teacher talked yesterday a bit of our A-Level tests and he didn't mention me as he announced that he was pretty disappointed when correcting. That's a good sign, he would say it to me, when I did really bad, because that would count to his personal pleaseries. I'm not kidding.


credit: myspace.com/thetellers

Anyways, going on with indie pop duo The Tellers. Their cool, accustic guitar accompanied music echoed all over from Belgian Bousval right into my ear. I'd call their sound Kooks-accoustic-meets the Shins-meets soft psychedelic. Wow, I hope I got it right.However, they released an EP only a month ago here in Europe via V2 Records called The Tellers.
For previewing cause, I've listed some songs from their EP, but you should get the EP and support an upcoming Next Big Thing... Look for the music on their label 62TV records, as well as Amazon, iTunes or V2Records.




MP3: The Tellers - Jacknife

MP3: The Tellers - More

MP3:The Tellers - I acted like a fool

Finishing this with the magnificent quote from their myspace profile:

"The Tellers are the best thing to come out of Belgium since chocolate, and everyone loves chocolate!"
- Duckie Music


So, continuing with French artist
Yelle
. The female vocalist has her musical roots somewhere betweeen French Hip Hop and electro indie. Sounds interesting, I can tell you, and not regarding the fact, that French Hip Hop mostly sounds interesting. sofai as I could find out she released her single a little bit earlier this year via
Source
/
EMI
and it's called
Je veux te voir
. I can actually understand what she's saying, even though she's singing in French. Ha, I feel good. Here are some songs from her single:
MP3:
Yelle - je veux te voir
MP3:
Yelle -je veux te voir (Disco D remix)
MP3:
Yelle- Ce jeu
MP3:
Yelle - je veux te voir (Club club version)

I'd love to post more songs, but I don't think that I can do that without guilty consience(I already have one). If you like her songs, please buy her music here or visit on of her shows(if you're residing in France). Also check her
website
or her
myspace profile
.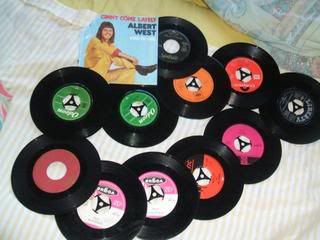 So finishing this post with something excellent(the two bands are more than excellent, note this), speaking of free downloads I found on V2 records.(yeah, maybe that's not very exclusive, but I'll just handly it as if I were the first and only person to know about this)
MP3:
The Rakes
-
Leave This City and come home
MP3:
Little Man Tate
-
Young Offenders
MP3:
Tom Liwa
-
Die Stadt
I'm heading to my room, hoping to get some sleep.
Good night.