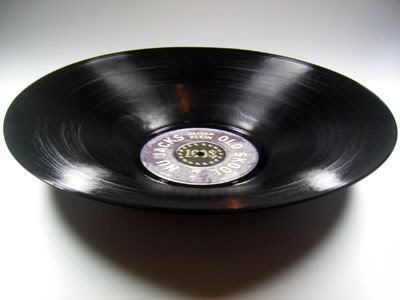 Today, I'm really uncreative concerning my post titles and picking images to support my posts. But that's exactly my mood today, uncreative, lazy and undecided. Right now, I'm looking on the internet for the cheapest copy of Arctic Monkey's new record Favourite Worst Nightmare, so that I'll hopefully can spend all my love on it on Friday, when it will be released.
As you can see, I've done some editing for my blog, concerning the header as well the sidebars. I also edit some of my older posts, due to missing mp3, false grammar or better ideas, so pay attention to them! I've launched a new sidebar called "new mmmmmmewzic" relating to weekly released CDs, that you should have an eye on. But, unfortunately, tomorrow school starts again for me, after two weeks of sweet idleness. This means, that I won't be having time to review new records every single week, so I decided to only comment on my two or three favourite albums and list the rest at the sidebar.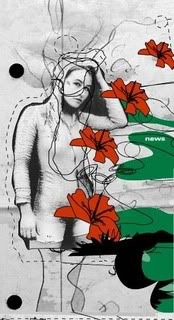 This week, sailing on the German wave, I want to recommend Monotekktoni's Love Your Neighbour? No, Thanks, which was released on Friday, the 13th via the label sinnbus records. I would call Monotekktoni's style seet electro and expreimental with a slight indie touch.
The German based singer also known as Tonia Reeh has quite a talent ot keep her songs alive and prevent them from early boredom with her one-woman show. Well, listen to it on your own, to make yourself an image. I adore the album's title, another great diction of words, as her second album was named How To Reduce Power Consumption To A Minimum, somehow supporting the idea of not loving your neighbours. Yes, you can absolutely hate your neighbour and still make a great record! Chemic Hardcore! no sense, still: nice.
- also, check her website for her tour, mainly interesting for those who are residing in Germany(like me) and also her myspace profile for more songs.
So, for your listening pleasures, I'll have some songs of her new record.


MP3: Monotekktoni - too many crazies
MP: Monotekktoni - Dynamite
and a remix(which can also be found on her website)

MP3: Monotekktoni - dynamite (Film2 remix)
- so please support this artist, buy her music on Amazon or iTunes, or visit her label.

Well, I guess, that's it for today, I'm gonna go and pretend, I did something to prepare for school tomorrow.
- so I did it. I just preordered my own copy of "Favourite Worst Nightmare" through Amazon. I mean, this is good, because I like the idea of supporting one of my favourite bands, but I actually don't have any money for it, besides I really want to got to Razorlight's show in two weeks, which will demand money, too. Oh dear. Still, I'm excited. niice.