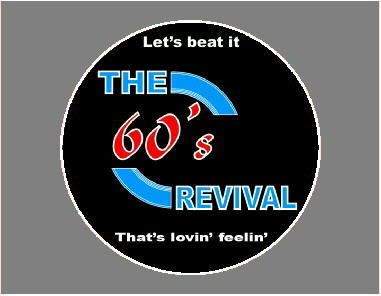 yes, when it comes to post titels, I get very creative. But it has at least a little bit of truth in it. Revival means for me, rediscovering music, that I haven't heard for some years, it's geniality and then wondering, why I didn't clean up my room earlier, which led to several fantastic discoveries.
Recently, I managed three Radiohead albums(Kid A, OK Computer and Amnesiac) in only a short period of time, which is a record, for me. I've never listened that much to Radiohead, which is due to Thom Yorke's voice. Well, nothing's wrong with his voice, it's nice, though it's highly visible and hearable similairity to Muse's Matthew Bellamy did distract me whenever I put Radiohead on. Of course, the discussion should be clear, Matt's voice is a Thom Yorke sound alike, but, here in my little indiedancefloor-world, Muse(of which I'm a huge fan) came before Radiohead. Apparently, the resemblance of those two great musicians is only accusticly and not visual.
see: Thom-Matt: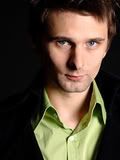 Oh well, back to the topic: To make a long story short, this week has been full of musical revivals. From Radiohead to The Beatles and The Kinks, up to downtempo electro band Modeselektor, of whom should be the talk today.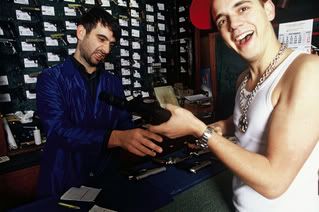 I'm not quite sure, if this name is a known issue, so I'll just give a short description: Modeselektor, formed by two Germans(yes, German!)Gernot Bronsert and Sebastian Szary, creating their own nishe by remixing and being remixed by a variety of artists. My own connection to Modeselektor leads back to summer 06 in cannes, France, where my friend and I saw them on Pantiero Festival, opening up for Dizzee Rascal and TTC on the second festival day. We even met those really nice guys after their show(in which they claimed, with a very bad german accent, that they're from London) and had a nice chat unmasking their little lie. Anyway, supporting the remix/being remixed theory, I have some mp3s for you.
The first one includes former post inhabitant Ellen Allien's "Magma" remixed by Modeselektor.

MP3: Ellen Allien - Magma(Modeselektor Remix)

The next two are interesting, because it's the same song, but one remixed and the other one features French Hip Hop Combo TTC.

Modeselektor - Dancing Box (Sleeparchive Remix)
Modeselektor - Dancing Box feat, TTC

Modeselektor - Silikon (feat. Sasha)
- all the songs were released via bPitch and shall be pursued here or through Amazon or iTunes.
so, that's it for electro today.



I've done some research also for indie rock group Hot Club de Paris. Their name was in my ear for quite some time and I couldn't get myself up to google them or else until this day. and now? Well, I must say, I'm not blown away, but the band from the Mersey-stricken Liverpool(see, the Beatles reference) has quite a nice groove. Their debut album Drop It 'Til It Pops, released via Roughtrade in January(yeah, so what if I'm late?), also features following two songs:

MP3: Hot Club de Paris - EveryEveryEverything
Hot Club de Paris - Shipwreck

You should definitely buy the album, check iTunes, Amazon or at leat their myspace site.