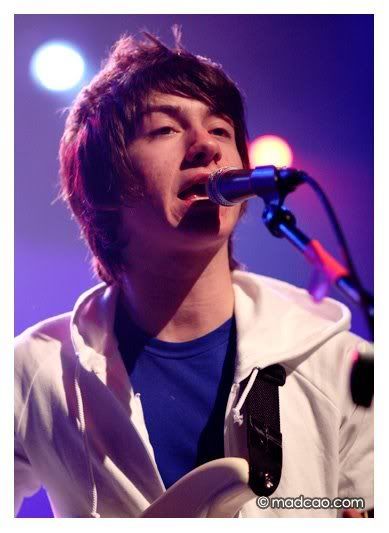 yes, finally, the long-awaited strictly secret-kept second album of Britain's The Big Thingy, Arctic Monkeys, most hyped band of 06 has finally been released. Today, Favourite Worst Nightmare was in my mail box and now it's on my playlist on repeat over and over again. Nice. I'm excited.
Still, there have been some other great releases today, including Kings of Leon, Coco Rosie and Feist, to name a few. Just look at my sidebar under new mmmusic. I'll do a detailed post about them tomorrow, because I'm in a hurry aaaaaaaand I have some other awesome stuff for you.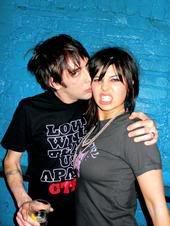 Beginning with Handsome Furs, experimental alternative indie pop rock duo from Canada. Yes, that were quite a lot of labels, but as you listen to their songs, you'll agree with me. The Montreal residing group formed in winter 05 and will release their debut album Plaque Park on May, 21th this summer. Their melodic songs just stuck in my ear, right from the beginning. Besides, Dan Boeckner is also part of popular indie rock group Wolf Parade. This connection can be heard in their fantastic songs, which makes them even more special. The following songs are from their upcoming album, which can be preordered through their label Subpop or through Amazon.

MP3: Handsome Furs - Handsome Furs Hate The City

MP3: Handsome Furs - Sing! Captain
note: mp3s are only availabe for a short period of time, so go ahead.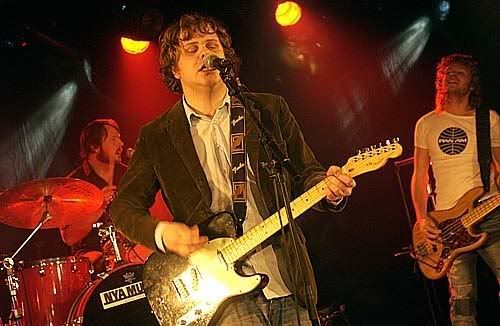 credit: Johan Ljungström & Daniel Skiöld
Going on with swedish indie pop Loney, Dear. The album Loney, Noir has been released today here in Germany via Mute/EMI and is absolutely worth listening it. The melodic, part-time mellow accoustic songs are accompanied by vocalist Emil Svanängen, who SubPop calls a "Multi-instrumentalist and home-recording phenom", which I can only submit. Especially the song I am John won't go out of my head, which is more than a good sign. I am seriously considering buying his album, but my problem is: no money, but maybe next month. I'll come back to it later.
The songs are from his new album, which can be purchased here, here and here.

MP3: Loney, Dear - I am John

Mp3: Loney, Dear - Carrying a stone

So, closing this post with Hot Chip's over and over, latest playlist favourite of mine.

MP3: Hot Chip - Over and over