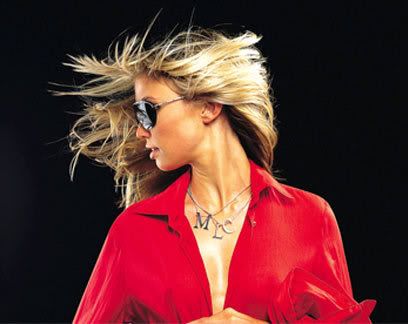 wouldn't that be excellent? Well, would depend on whose version of A-List this would be. The NME's one would make me seriously musing, aswell as those other high gloss british sellout music magazines. But I'm not going to discuss this topic today.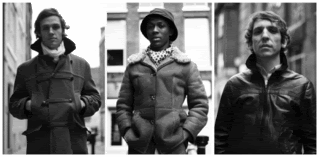 Back to the point: on my a-list Olympus Mons would have their deserved place. The unsigned, very neatly dressed indie rock trio from London, named after an extinct calera from Mars, does quite a good job. Their recently released EP Follow You Down features some excellent tracks whose musical origines seek the vicinity of another great British indie band Bloc Party. Olympus Mons have the same unique sound with the ambivalent impact on the listener, who floats between dancemood and just sitting, reverentially listening. The following songs are taken from their myspace profile aswell as from their website. If you like the songs, please go here and purchase their excellent EP Follow You Down.

MP3: Olympus Mons - Follow You Down

MP3: Olympus Mons - Late Again

MP3: Olympus Mons - Through The Ice And Snow



Next, Thee More Shallows made my list today. The San Francisco based trio makes great alternative indie rock, knowing exactly how to play their instruments, for the impression, that a dozen-headed orchestra would come out of their stereos. The band has a new album coming up, besides their two former records called More Deep Cuts and the debut A History of Sport Fishing, Books Of Bad Breaks is again a critic's favourite. It will be out in the shops next May, the 18th. I can only recommend to listen to it, buy it and go to their concerts and buy at least a button. Check out the following sites to get more information about them: Myspace, Anticon records, Turn records, and Southern records.
Preorder their new record Books Of Bad Breaks via Amazon.

MP3: Thee More Shallows - Night At The Knight School
(from their upcoming 2007 album Books of bad breaks)

MP3: Thee More Shallows - Freshman Thesis (download)

MP3: Thee More Shallows - 2am

(from their 2005 album More Deep Cuts)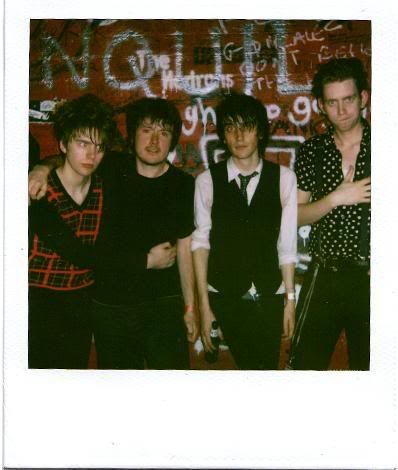 So, I recently decided to close almost every post with some mostly known bands or tracks of bands, that I've already mentioned before or that don't have any noteworthy releases at the moment. Today, UK-based trio (yes, this has been a trio band post) Black Wire should be mentioned, because lately I've come to like them. Besides, they're British and dress nicely, which is a more than just a bonus.I'd describe their music as electro rave-punk rooted with a light indierock touch, which is a rather popular music style these days. Their debut Black Wire was released via Roughtrade in 2005(yeah, I'm late again...), which can be purchased through Amazon or iTunes. Go have a look at their myspace profile for more listening pleasures.

MP3: Black Wire - Attack! Attack! Attack!

MP3: Black Wire - Brain Dead

So, that's it for today. I actually wanted to do a really long and detailed post, but sleep and other leisures came in my way. That's why the decision rose to my mind, that I'd better spend my precious time on finding great bands than abusing it for a variety of only mediocre bands. Sounds like an excellent excuse. Fine.