yes, three days ago was Friday, which means for one, that I was totally drinking my last brain celles away(celebrating the A-Levels), but also another day full of new mmmmmmusic released to our pleased ears.
I can not give a complete review of the newly released records, because that would require me to have them heard somewhere before,which is not the case. I don't have the money neither am I some critic cd-reviewer showing the wolrd his writing skills, so I'll just draw the attention to some of the new albums, that could be bought or at least listened to.
So, to get it started, let's begin with one of my favourite bands of 05, Maximo Park:



Maximo Park - Our Earthly Pleasures
Warp/Rough Trade
Format: CD
mp3:
Our Velocity
Books From Boxes
comment: definitely worth listening it, for those who also loved "A Certain Trigger", like me.
I'll think, I might buy it, if I can get a new job in the near future.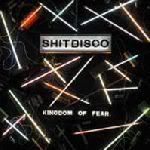 Shitdisco - Kingdom Of Fear
Fierce Panda/Cargo
Format: CD
mp3:
Reactor Party
Disco Blood
comment: I love the song "Reactor Party", just that type of indie-electro hype thingy, that stucks in my mind right away and makes me wanna dance around immediatly.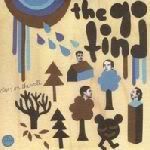 The Go Find - Stars On The Wall
Indigo/ Morr Music
Format: CD
mp3: 25 Years
comment: "25 Years" sound like soft indie/synthie pop music, nice to chill and relax to. Cool music, but not quite sure, if I would spend my money on it.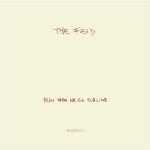 The Field - From Here We Go Sublime
Kompakt/RTD
Format: CD
mp3: The Field - Sund and Ice
for more songs, see myspace
comment: so, this is our only, electro outcast from this post. I actually prefer indie.electro, like Shitdisco, but this is right at the limit to acceptable.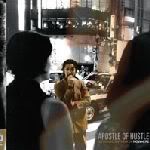 Apostle Of Hustle - National Anthem Of Nowhere
Arts & Crafts / City Slang/ RTD
Format: CD
mp3:
National Anthem Of Nowhere
Cheap Like Sebastien
comment: I guess, the singer of them is the guitarplayer from "Broken Social Scene" which makes it definitely easier to listen to it(because I love BSC), open minded, I dunno. Nice record, though.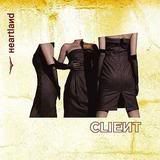 Client - Heartland
Out Of Line
Format: CD
mp3:
Drive
Lights Go Out
6 In The Morning
comment: cool electro-pop with absolutely amazing voices! A Nice contrast to all the fabric-made-girlbands; nice synthie-pop songs.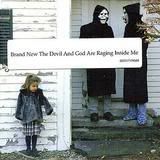 Brand New - The Devil And God Are Raging Inside Me
Interscope/Universal
Format: CD
mp3:
Luca
Jesus
Archers
Comment: Cool. Love. maybe a bit too emo, but Ok for today, besides, it was recommended to my by a close friend, so it has to be good.

Other cool new records:
The Rakes - Ten new Messages
Blank And Jones - Relax Edition Three
Dextro - Consequence Music

Buy music?
-->download
-->shop

--> hard to believe, that this post took me three days to finally publish it!!!But now a bit later than thought.