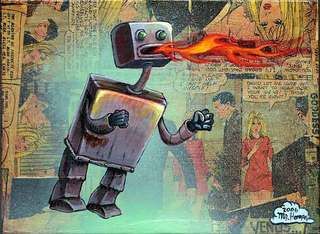 Only three more days till school's finished for me... well not exactly, I'll still have some exams, but no school. A reason to jubilate? Yess! I mean, why shouldn't I?


Manchester's My Luminaries have quite tickled my interest. Their indie rock/pop songs did sound charming right at the first listen. I've read about them in a German magazine only a few days ago and then immediatly knowing that I had to post them. I have some difficulties to find some soundalikes, but I would put them between Keane(only better and with guitars) and a more rocky Maximo Park. England's hype machine n°1 refers to them as "Pavement on amphetamines".....
Their latest single describes them as Jumping The Great White was released only a few days ago and can be purchased here on Gronland Records or on amazon. For prelistening purpose I'll have two demo versions, but you should take a look at their myspace profile for more poppy songs.

MP3: My Luminaries - Ambition

MP3: My Luminaries - Clementine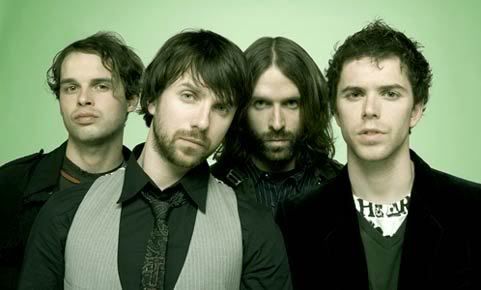 Next, Canadian progressive/alternative rockers The Trews had the same into-my-eye-and-ear career as My Luminaries. I've read about them in the same magazine and had to listen to them, even if they kinda float out of my 'typical' music interest. Nevertheless, according to last.fm they've been making music as One I'd Trouser and then changed it into The Trews. To tell the truth, the last one is better, even though One I'd Trouser has quite a flow. Their latest album Den of Thieves was released here in good ol' Germany last month, but has been out in Canada since September 2005. Interesting, innit? Germany being behind again.
Anyway have a listen to their popular Poor Ol' Broken Hearted Me and the softer b-side Montebello Park.
Get their records on amazon or check myspace for further information.

MP3: The Trews - Poor Ol' Broken Hearted Me

MP3: The Trews - Monetbello Park

Next is a real baby-sized mixtape, having absolutely no topic, theme, whatsoever.
Niiiice, would be the description.. and y'know, song for song, artist for artist information.

MP3: Half Cousin - Jim's Crash Memory
psych, weird indie rock from Scotland, get the album Iodine on Gronland records.

MP3: The Suits Xl - Le Plaisir
canadian myspace newcomer band, french or english lyrics accompanied by electronic indie sound, new album Quarter-Life Crisis out in August, 15th

MP3: Refused - Poetry Written In Gasoline
my favourite Refused b-side, that I actually wanted to post last time, but, unfortunately, forgot. Taken from The New Noise Theologie EP.

MP3: Jens Lekman - Black cab
Same story as Refused, my favourite Swedish soul pop singer songwriter next to Moneybrother. stupid me.