So, now I'm finally spending my time on some good music that all those lovely bands had sent to me in the past days and weeks. I'm so sorry for those bands who'd sent me their stuff a while ago, but I couldn't get earlier to it. So, I hope, I don't miss out anything. Besides, I really appreciate it getting those mails, so don't hesitate, if you got something worth posting!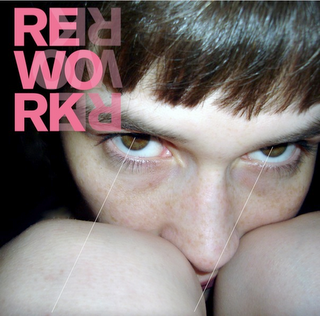 Let's start with German Rework, who sent me some promo mp3s a while ago(I'm sorry). Their LP Pleasure Is Pretty came out on October, the 5th via Pavlek Records/Hausmusik. They're a bit similar to New Young Pony Club, which is a very good thing, you can be sure. Besides, they're from Germany!!! If you haven't noticed already, this sure is a hell of a good thing, because Germany is mostly lacking some really awesome music. Well, not anymore. I actually come to think, that it's better to introduce you to Rework after the album came out, because now you can head straight to amazon to buy the LP, before you forget about it!!

MP3: Rework - I Want To Be Like
MP3: Rework - Wrong In All Your Ways



Next on my list are Lismore, a really cool electronica band. They have a new EP out called All That You Are via Cult Hero Records. They're a similar to Junior Boys or The Tough Alliance (which I both posted here and here), even though another NYPC essemblance comes up. Last.fm calls them indietronica. I can live with that.
Via this link you can watch the video for their new song Paradis and I highly recomment listen to the remix of Grand National's By The Time I Get Home, There Won't Be Much Of A Place For Me. Long title, niiice remix. Of course, you should listen to the other songs of Lismore aswell. Pffsh.
Get the EP All That You Are @ iTunes or Emusic.

MP3: Lismore - Sunrise Girl Says...
MP3: Lismore - We Never Strike In One Place Twice
MP3: Grand National - By The Time I Get Home... (Lismore Remix)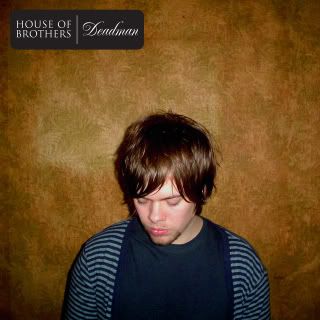 Alright, coming up is melodic indie-folk House Of Brothers, meaning Andrew Jackson, who is behind this amazing project. House Of Brothers will release his debut EP Deadman on November, the 26th via Big Scary Monsters Records. Drowned In Sound describes them as: Sparkling indie-folk in style, as magical as anything the much-acclaimed Fionn Regan has recently released to the world. It's serene, stunningly so, and quite wonderfully arresting.
I mean, Fionn Regan!! If that isn't a cool musician to be compared with. At Least, that's what I think.
You should preorder the EP here on BSM.

MP3: House Of Brothers - Deadman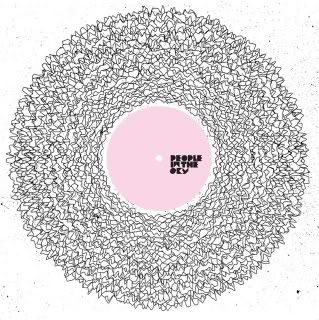 So, on it goes with a fantastic mail that I received from George from Exploding Art, consisting of two marvellous artists, Friendly Fires and Wax Stag, who are both on the People In The Sky Label. So, First, Friendly Fires have a new Remix EP, which is already out since last Monday via the label I just mentioned. The UK-based electro-funk-indie band are even described as NYPC's new favourite band. NYPC all over my post, weird isn't it? No, it's F'ing awesome.
I highly recommend to order the remix EP @ juno!

MP3: Friendly Fires - On Board
MP3: Friendly Fires - Bring Out Your Dead (Clark Remix)

Ok, next, aswell from PITS, we got Wax Stag, who will also release an EP called Short Road at the end of October. I f you like electronic synth pop, you should definetely listen to the track below. If you don't, you should listen to it anyway, because you'll love it and then you can thank me for having introduced Wax Stag to you.
Preorder your own copy of Short Road @ dance records or Pure Groove.

MP3: Wax Stag - Short Road

Well, now I'm coming to the end of my post, because I have to start packing, because I'm moving tomorrow. But before I'll leave you, I just wanted to focus on something cool. Lord Lingham sent me a mail a week ago. If you don't already know his name, he's hosting a radio show in Melbourne, Australia called Global Urban and basically plays a lot of my blog with artists such as Modeselektor or Riot In Belgium. So, if you're residing in Melbourne or anything in the proxomity of it, you should check out Global Urban on PBS.
So, Lord Lingham, if you yourself got something, a band, a mix or so, that I should check out, you can still sent me a mail or so! I'd love to hear more from you.

Wow, such a long post - I mean, it's long comparing to the posts I've done recently.
If I've gotten anything wrong, false country, false link etc, drop a comment and I'll correct it.
Gotta start packing.