I put up a new side element, called "Live eventualities", listing concerts, that have my maybe/possibly factor. Means: Concerts, I could probably go to, but am not quite sure about it, due to several reasons: No money, money not worth it, haven't thought about it yet,to far away, etc
Main reason was, that I didn't want to spend eacht time I see a cool concert date, a new post on it.
But still, as I was looking through the tour dates, I discovered "Someone Still Loves You Boris Yeltsin" play in Wiesbaden. This is sooo cool, I can't describe it. I think, if I can convince my friend, this will be a set-date.
They deserve their own post, somehow.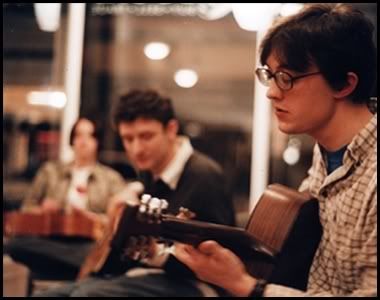 surf tipps:
Official site
Label
myspace
last.fm