are possibly one of the worst evenings of the entire week, when you find yourself lying in your bed, nothing to do except checking your tv programme for some decent entertainment - but of course you'll be utterly disappointed. Luckily enough that I do not have to worry about getting up early the next day due to school or job attendance, which leads to a pestering feeling of being totally awake, so you can't fall asleep, which leads to being tired the next morning, etc etc. Sunday evenings suck, alright? At least in my opinion. Luckily for me, I do not have to spend my thoughts on those pointed out, because I won't be going back to my appartement tonight. I thought it was an approbriate time to start university the way I'm used to - by skipping lessons on the first week - there are more important things tomorrow than attending class - take the Maximo Park concert for example(of which I'm certian, I bore the hell out of you, but I'm sososooo excited). I'd actually wanted to say, that if you're residing in the vicinity of Wiesbaden, you should consider, why you haven't thought earlier of going to the concert, but, unfortunately, it's sold out. Maybe I'll just see you at The Hives concert on November, 3oth! Don't miss it.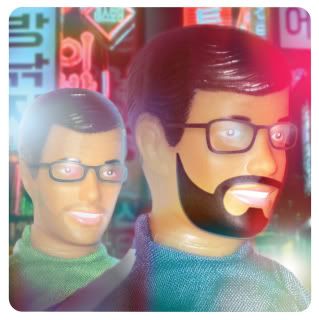 Getting to why I actually am doing this post, Fine Day Records had sent the whole Plastic Operator album to review, which is a premiere on my blog. Nevertheless I'm impressed by the duo consisting Mathieu Gendreau and Peter Van Dessel, who hail from Montreal and Antwerp, but having met in London whilst studying. The album is called Different Places, has been released this day via Fine Day Records and is a very cool piece of electronic pop. The lyrics are euphonic thus sentimental and melancholic, coinciding neatly with the poppy synth melodies. Different Places is a continuous album without any musical lows, every song passes nicely into the next one. So far, my favourites are Folder, Peppermint, Parasols and Another Sound, and you can see, that I've posted the latters. Stylistic I would've put them between The Postal Service and a melancholic, more quiet SMD, even though that's a bit far-fetched, I hope you get what I mean....
So, if this sounds appealing to you, check out FDR for further information and head to Beatbort or amazon to purchase Different Places!

MP3: Plastic Operator - Parasols
MP3: Plastic Operator - Another Sound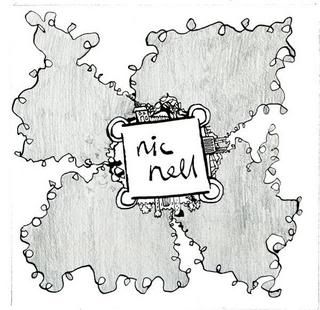 Alright, moving on:
After last weeks post about Friendly Fires, who had sent me some faboulous tracks, now comes Nic Nell, who has also done an excellent remix for the band named above. So speaking of him, Nic Nell sent a fast-paced electronic song called It's A Trance Off, which made it right into my ear. The song's also featured on Nic Nell's first single, which will be out via XL Recordings early next year.
So, if you like his song and the Friendly Fires remix, check out his myspace for further information!

MP3: Nic Nell - It's A Trance Off
MP3: Friendly Fires - On Board (Nic Nell's N-Tronica Remix)

Before I come to the end of my post, I thought of switching over to partyshuffle on my iTunes player to select a bunch of songs by random songs for a finishing misc mix. Meaning, there isn't any special purpose to these songs, just made iTunes pick them, because this is also an interesting way of putting a mini misc mix together, but mainly, I'm lazy.
Enjoy

MP3: Shitdisco - OK
MP3: Kings Of Leon - Slow Night So Long
MP3: Vincent Vincent and the Villains - Johnny Two Bands
MP3: The Appleseed Cast - Mountain Halo
MP3: Be Your Own Pet - Adventure
MP3: Black Lips - Everybody's Doin' It
MP3: Digitalism - Pogo (Mentalism Rmx)

get the tracks @ beatport
- now sleep or ...ehrm, attempt to sleep.